No Skool Just Cool. Funny old name isn't it?
We're all about old cars, ones that we are passionate about, whether fancy or not.
The name is about inclusivity, basically being cool or comfortable doing your own thing, to satisfy yourself.  We're about sharing experiences and celebrating and supporting other folks interest in their cars, be it loved, old, daily, or chosen project/second car.
"I think we should ban the word 'ratty' and call cars like this 'honest'".
The quote above is what we're about!
Back  in the early Noughties – I was inspired by seeing loads of 'Old Skool Ford' sun strips on Mk1 and Mk2 Escorts. I got playful with words for something which would look good on my MK1 Sierra and Fiesta van. Still need to make one for my Sierra actually which would be great if it still had a windscreen! Oops!       – This is where the whole idea grew from! –
Going back 10 years or more ago we saw much exclusivity, snobbery, and some bad attitudes in what was cool or acceptable in Hot Rod world, Retro cars and Classic Ford scene for example. Even now we see the squabbles and rationalisations over "What is retro?" Is it an age, a style, design history, an 'attitude' even?! It never ends! That's a subject for another day…
Lots has changed over the past decade or so as the popularity of retro and modifying old cars has seemed to have soared and a new generation enjoying old cars, new groups, new forums and new attitudes.
With lots of Facebook groups I do wonder if people are being less diverse or following crowds again or whether people are just overloaded with inspiration in general…
Personally I miss online Forums, especially our own, modern platforms don't seem to be able to document and share projects and experiences in the same calmer in depth way.
We got started on Valentines day 2008 with a basic website, and a NSJC forum and bunch of keen members. We added a Facebook page too in more recent years. Give us a like and check on us now n then!

This is from the original website: "No Skool is a community for old car enthusiasts, owners, drivers, generally anyone who loves old and interesting cars . Everyone is welcome, plastic or metal bumpers, all wheel-drive layouts, any age of vehicle, any old car you like, once the new car smell has gone, its getting older… its enthusiasm and an open mind for cool cars that counts!"
Since then we have enjoyed some unique meet ups, some scenic drive outs, club stands at major shows and even enjoyed appraisal and celebration for Best Website Award by Retro Rides Forum members and also from Retro Cars Magazine both in 2008.
And after that here is a quote from Retro Rides Forum Boss Mr Murphy AKA Hotwire:

"If you want your own take on retro it is easy to start your own forum. Or you could try the excellent No Skool Just Cool forum."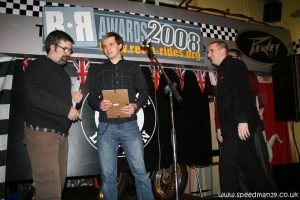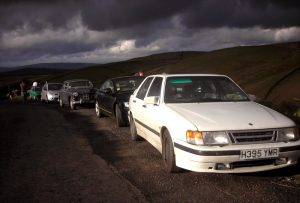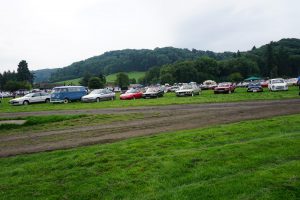 Looking forward we plan to attend more shows and events and increase our online stories for readers, so stay in touch.
We still love retro and classic cars, and churn on with the projects old and new on our plate as well as loved old daily drivers. We're into other stuff like bikes and retro stuff in general, more on all this in the main page.
Cheers for your support. 🙂
– Reanimation